Sean's Web Page
---
---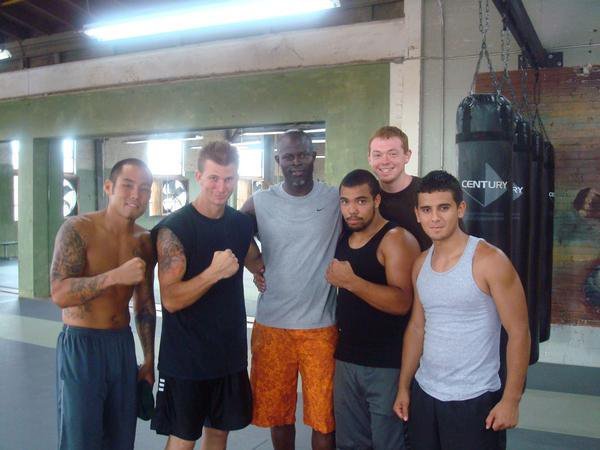 This picture was taking on the "Never Back Down" movie set, where I was an extra in the film.
---
---
Sean's Biography
I'm born and raised in Florida, I've lived all over the state. From central Florida to the Pan Handle and as far south as Miami.I'm currently working towards two A.A.S degree's at Valencia College. One in Information Technology and the other is in Cyber Security. I should be finished with one of my degree's by the summer of 2016. I'm hoping to find a IT job before then, so I can start in my new career field that has unlimited potential for growth. Here's a link to my Biography Biography
---
One Of My Favorite Recipes!
Is a recipe for "Green Chicken", it's a mixture of cilantro, basil and mint leaves with some other spices as well. Take all the ingredients and put them in a blender. Take raw chicken and let it marinade in the mixture for a few hours.Grilling the chicken is the preferred methode of cooking the chicken, but baking it will work as well. Here's a link to the recipe Green Chicken
---
Favorite Band
There's really to many bands that come to mind to list a signal favorite band, but the one band that comes to mind is Apocalyptica. The bands sound can get you pumped up or relax you, depending on what you're looking for. The best way to describe Apocalypica is "electric orchestra".The band is primarily made up of electric violin's and chello's, with a drummer and a lot of guest singers, since Apocalyptica doesnt really have a lead singer of their own. One of their best covers is of Metallica's "ONE".Here's a link to a Youtube video of the cover live! Apocalyptica ONE
---
My Resume
Here is a link for my resume Resume
---